We're excited to announce that we've been Highly Commended at the British Data Awards 2022!
The British Data Awards is an annual campaign that celebrates the organisations and people that are deeply passionate about data and helps to uncovers data success stories. Organisations taking part this year include FTSE 100 giants, tech unicorns, innovative start- ups, large public sector bodies, agile not-for-profits, and everything in between.
Jennifer Schivas, MD of 67 Bricks said: "I am absolutely delighted to have accepted this award on behalf of the team at 67 Bricks. I couldn't be prouder of all we have achieved together and would like to thank every one of my colleagues for their dedication, creativity and talent."
Jason Johnson, Co-Founder of Predatech and British Data Awards judge said: "With 158 entries received this year, being one of only six Highly Commended organisations really is a great achievement. All these organisations should feel immensely proud to be recognised for their data success stories on a national stage."
The British Data Awards 2022 featured 19 categories including sector specific awards such as 'Healthcare Organisation of the Year' and 'AI Company of the Year' as well as overall awards including 'Large Company of the Year' and 'Data for Good Initiative of the Year' which received the most entries this year.
The British Data Awards 2022 judges included:
Rob Barham, Director of Data at Gousto
Neil Carden, CEO at Forth Point
Caroline Carruthers, CEO at Carruthers and Jackson
Natalie Cramp, CEO at Profusion
Dr Ben Dias, Data Science and Analytics Director at easyJet
Jason Johnson, Co-Founder at Predatech
Christine Osazuwa, Strategy Director at Pollen
Richard Tate, Executive Vice President, Data at DAZN Group
Dr Jo Watts, CEO & Founder at Effini
This year the ceremony took place at The Lansdowne Club, London and the awards are run by Predatech, a cyber security consultancy that helps organisations to protect their businesses, their customers as well as their data.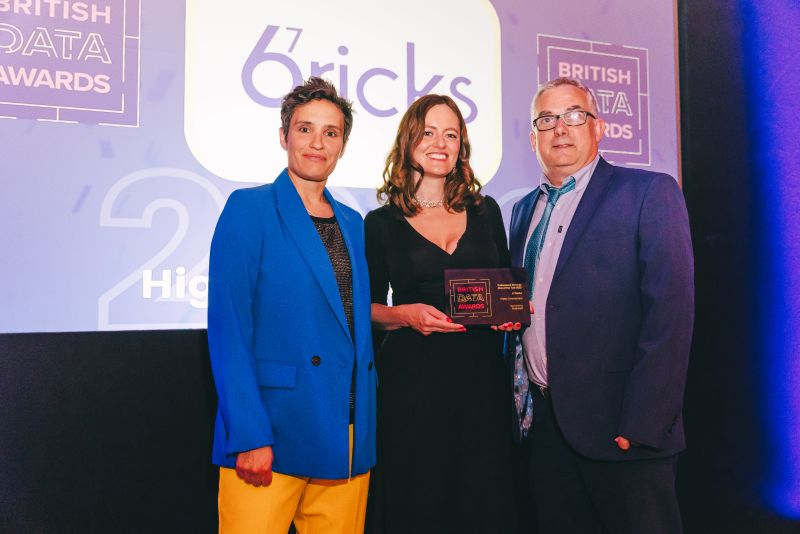 Jen Brister, Jennifer Schivas and David Leeming at the British Data Awards Ceremony 2022