Client testimonials
We're proud to work with a growing list of clients who love what we do
We partner with some of the most respected names in publishing
We have helped them deliver new digital platforms and products, increase the value of their data, strengthen user engagement and drive new sources of revenue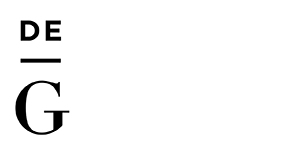 "We are excited to have built a fast, user-friendly, and highly flexible digital platform with 67 Bricks. Even more importantly, the work that we are doing has allowed us to digitize and fundamentally improve our entire business architecture."

Scott Williams
Vice President of Platform and Technology, De Gruyter

"The most useful learning from this experiment work with 67 Bricks was the meta-lesson about how much can be learned in a short period of time. We unlocked hidden insights in data we already had in hand. We discovered improvements in systems and workflows that seemed pretty robust.  We learned about the utility of new data mining and analysis techniques. And, we learned about a different way to approach work and problem-solving generally – one does not need a big project that is extensively planned – just get the data, some expertise, and some curiosity together, ask questions, then repeat on a short cadence"

Waylon Butler
Director, Data and Analytics, AIP Publishing

"67 Bricks have been a key partner for us in getting our content and data in shape to launch our books platform. We now have an enriched data set that allows us to deliver a significantly improved user experience. I was very impressed with the team's approach as well as their technical expertise and understanding of publishing content and data."

Matt Kemp
Technology Director, Taylor & Francis

"We wanted to build a platform that makes researchers' and readers' lives easier, whether they are a student, in academia, in policy, practice or the wider public – and we've done just that. Feedback from users has been very positive."

Harriet Bell
Marketing Director, Emerald

"It was absolutely fantastic to work with you, and with your team. I think you're a super-talented bunch of people with the absolute perfect mix of business acumen and technical excellence, and in my several years now working in the field, I've never met a more capable organisation."

Ben Miller
Senior Product Owner, Wiley

"When user requirements ran into the thousands, 67 Bricks were not afraid to push back and call on us to focus. When it came to culture; they joined us in banging the drum and winning hearts and minds. And together we made it fun too!"

Alice Fleet
Technology Director, Emerald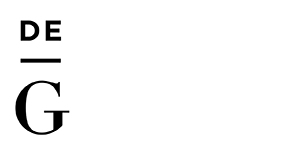 "This cooperation marks a big step forward in the digital transformation of our business. The partnership with 67 Bricks forms part of our commitment to invest further in a modern and robust digital technology architecture as the bedrock of our publishing business."

Carsten Buhr
Managing Director, De Gruyter

"We were keen to build a platform that offered friction-free access to the vast wealth of legal information that we now provide, so that for all types of user ICLR would truly become their first port of call for case law research. 67 Bricks quickly and successfully turned that ideal into reality, and the response from users has been fantastic."

Paul Magrath
Head of Product Development, ICLR

"67 Bricks had a professional and proactive approach from the start. They made no prior assumptions about our requirements and made sure that we worked from a blank sheet too. As developers, they were brilliant – such a luxury – no nonsense delivery, even with very little instruction. 67 Bricks came up with an elegant solution and user experience with very little direction and refinement needed!"

Alan Maloney
Senior Information Architect, SAGE Publishing

"The business has been really impressed with how 67 Bricks quickly got to grips with our requirements and understood the complexity of our data. Their 'critical friend' approach has seen us receive a tool far better than the one we would have created alone and allowed us to deliver multiple products against a stringent timeline."

Karen Baxter
Managing Director, Pharmaceutical Press

"This has been a successful, incredibly complex project delivered in a short period of time. It has given us the foundations to support our product development strategy, innovation and partnerships that were impossible before."

Louise Crowe
Director of BMJ Knowledge, The BMJ

"67 Bricks have a very efficient, effective and consultative system design and software development approach. It is a partnership where everyone involved is focused on achieving the best results for Wiley. 67 Bricks are able to get the best out of the Wiley stakeholders whilst also bringing their specific expertise to the project."

Jason Markos
Director of Knowledge Management and Strategy, Wiley

"I like 67 Bricks because you have huge ambition for change – both internally and within the publishing industry.  Moreover, your personal touch centred on the client is proving important during these challenging times. Clients want to keep working with you as trusted partners."

David Worlock
Digital Strategy Advisor and Co-Chair, Outsell Leadership Programmes, Outsell

"I want to thank 67 Bricks for all their innovative ideas, collaboration, patience, responsiveness and hard work, successfully taking us from initial brainstorming through design, build and (blessedly uneventful) launch. We felt that from the beginning the 67 Bricks team listened to us and truly understood our organization and the importance of this project to us and our membership.
The new platform is a great testament to their approach and skills, and something that we are proud to share with our members. It has been a pleasure to work with them."

Heather Evans
Executive Director and CEO, Canadian Tax Foundation

"This ambitious agile project showcased the value of cross departmental, cross company collaboration. A deep understanding of researcher engagement with our systems, tools and processes was sought by 67 Bricks to deliver value.
67 Bricks confidently managed rapidly changing requirements while releasing to real users as often as four times per week. This gave us a real edge against our competitors striving to build similar functionality. The project automated our OA workflow slashing the time staff and authors spent engaging with it."

Frank Gibson
Director of Technology, Royal Society of Chemistry
LET'S GET STARTED
Information products for the data-driven world
We partner with companies to deliver compelling, data-driven user experiences