67 Bricks are delighted to announce that Susan Crean has joined their growing team as a Business Development Consultant.
Susan joins the software development consultancy from HighWire, where she spent four years as an Account Director working with publishing clients such as Geological Society of London, Company of Biologists, and Proceedings of the National Academy of Sciences. During her 25-year career in publishing, Susan has worked with well-known publishers  helping to protect and grow their online content assets and she brings a wealth of experience to 67 Bricks.
Susan said:  "Many publishers who bring in or develop digital solutions struggle to achieve their business objectives because they don't have the in-house technical expertise, capacity or flexibility to adapt to changing user requirements. But working with a partner like 67 Bricks, who are willing to custom build, work collaboratively and support internal growth of technical capabilities is a great alternative for them.  
"67 Bricks really recognises the evolving needs of publishers and end users and this is an exciting time to be joining them.  I am looking forward to having a positive impact with our clients."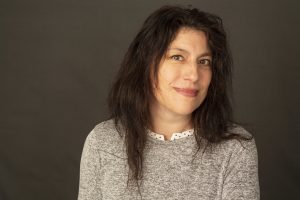 Earlier this year 67 Bricks was listed by research company Outsell Inc as one of the emerging companies to watch in its 2019 Science, Technology, Medicine and Healthcare (STM&H) Sizing Report.  67 Bricks were also recently shortlisted, alongside client BMJ Best Practice, as a Finalist in the Annual Award for Innovation at the recent Association of Learned and Professional Society Publishers (ALPSP) event.