Technology Consultancy
Work with our technical experts and industry consultants to scope out what's possible, assess potential future threats and opportunities, figure out how to transform your culture, and understand how technology can help you to chart the right course for a successful future.
What is technology consultancy?
Technology consultancy can cover a whole host of things, but at its broadest, it's about working with you to help you to understand how to use technology to manage change, solve problems and streamline processes so you can operate more efficiently and profitably. It can also uncover what problems technology is currently causing you, and how these can be solved or circumvented – the answers to which may or may not be technical in nature.
What it's NOT is a long, drawn-out process, you should expect to see actionable insights pretty quickly. 
The wider the starting point the more likely we are to find something really useful, and we can even help you define the questions to get the most out of your consultancy. Our guiding principle for technology consultancy is to help clients understand what's possible – if we can surprise you with something you thought you could never do, or show you how a simple tweak could open up a new product, customer segment or revenue stream, we're happy.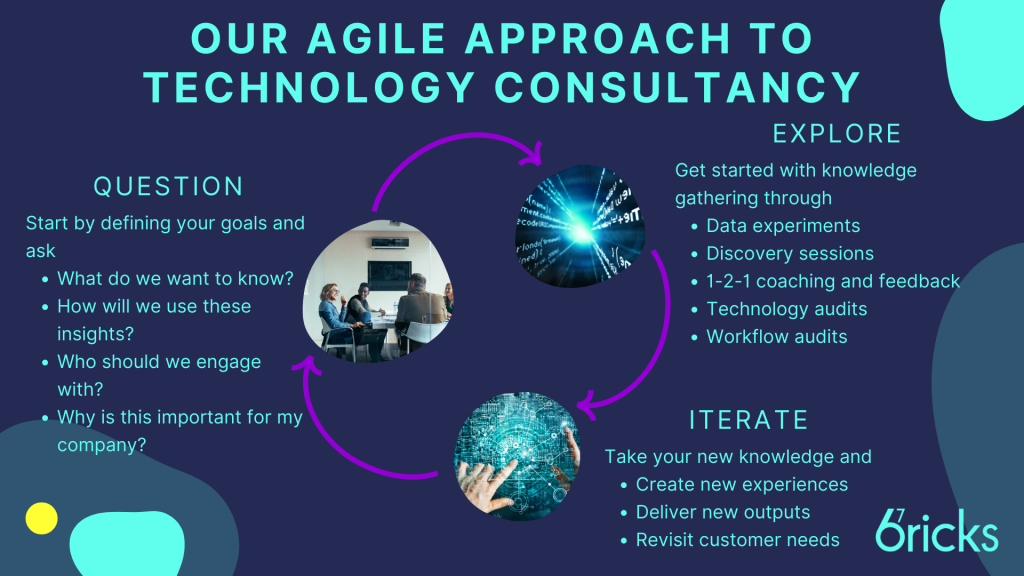 67 bricks as a critical friend
We employ creative and curious professionals who are always interested in solving problems. As such, we like to work with our partners as a 'critical friend' – challenging preconceptions and pushing businesses to examine carefully the outcomes they seek to ensure they are going to really move the needle in terms of revenue generation, customer acquisition/retention or efficiency.
What sort of questions can be asked of a technology consultancy project?
Customers have come to us wanting help with big questions such as:
Is our product platform fit for future audiences?
Is AI an opportunity or a threat?
How can we maximise the value of our internal data to make better decisions?
What opportunities for new revenue can we create from our existing content?
How can we better integrate our technology stack to create seamless experiences?
I'm interested in this new technology – will it work well with my existing stack?
There's potential to acquire a new company – what shape is their technology in?
If you're facing a tricky problem, our experts are here to help you solve it and implement the solution effectively. As a full-service consultancy, we provide answers that can be implemented, guide you through that implementation or even build and integrate it for you. So you'll never be left just with a report that you can't action.

"The most useful learning from this experiment work with 67 Bricks was the meta-lesson about how much can be learned in a short period of time. We unlocked hidden insights in data we already had in hand. We discovered improvements in systems and workflows that seemed pretty robust.  We learned about the utility of new data mining and analysis techniques. We learned about the power and ease of a variety of technical tools. And, we learned about a different way to approach work and problem-solving generally."

Waylon Butler
Director, Data and Analytics, AIP Publishing
Need more inspiration? Read our case studies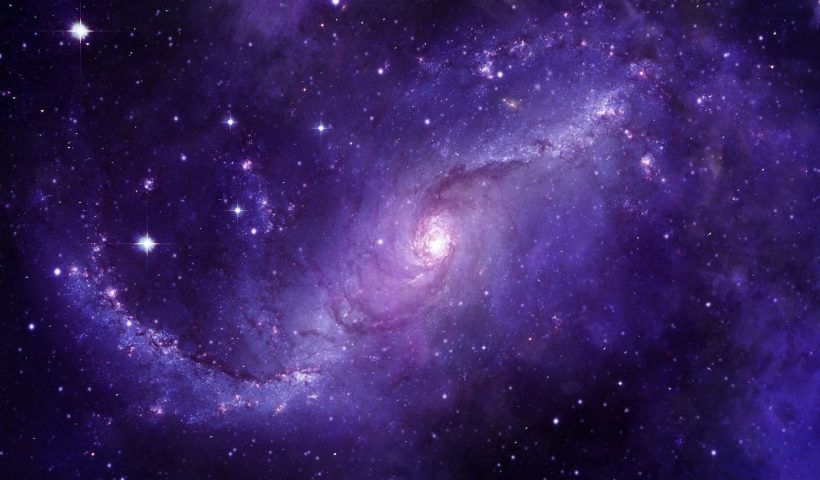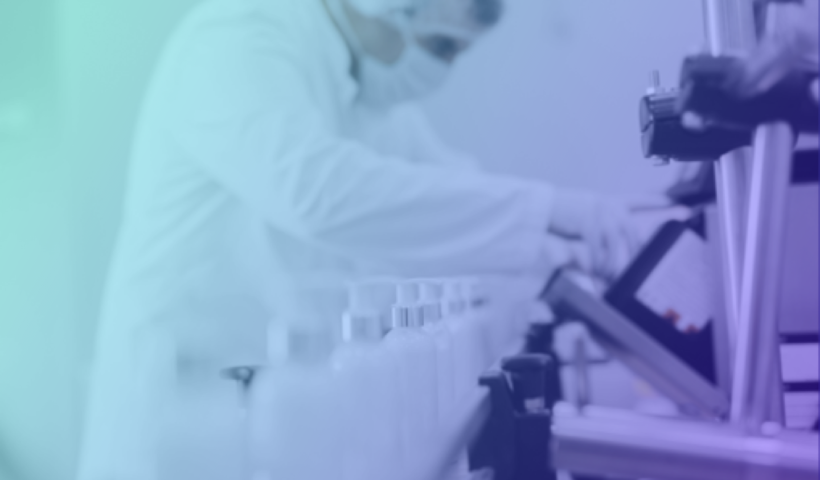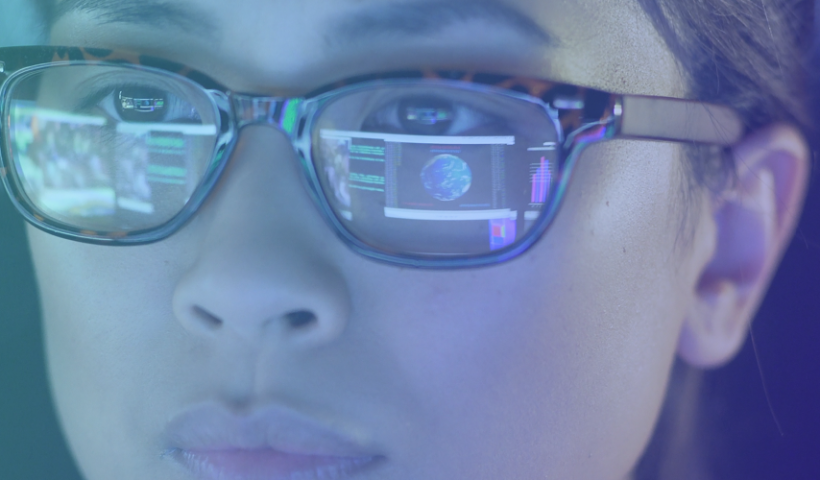 LET'S GET STARTED
Information products for the data-driven world
We partner with companies to deliver compelling, data-driven user experiences